Detalhes

Escrito por

Guilherme

Categoria: Páginas PPED
Acessos: 1024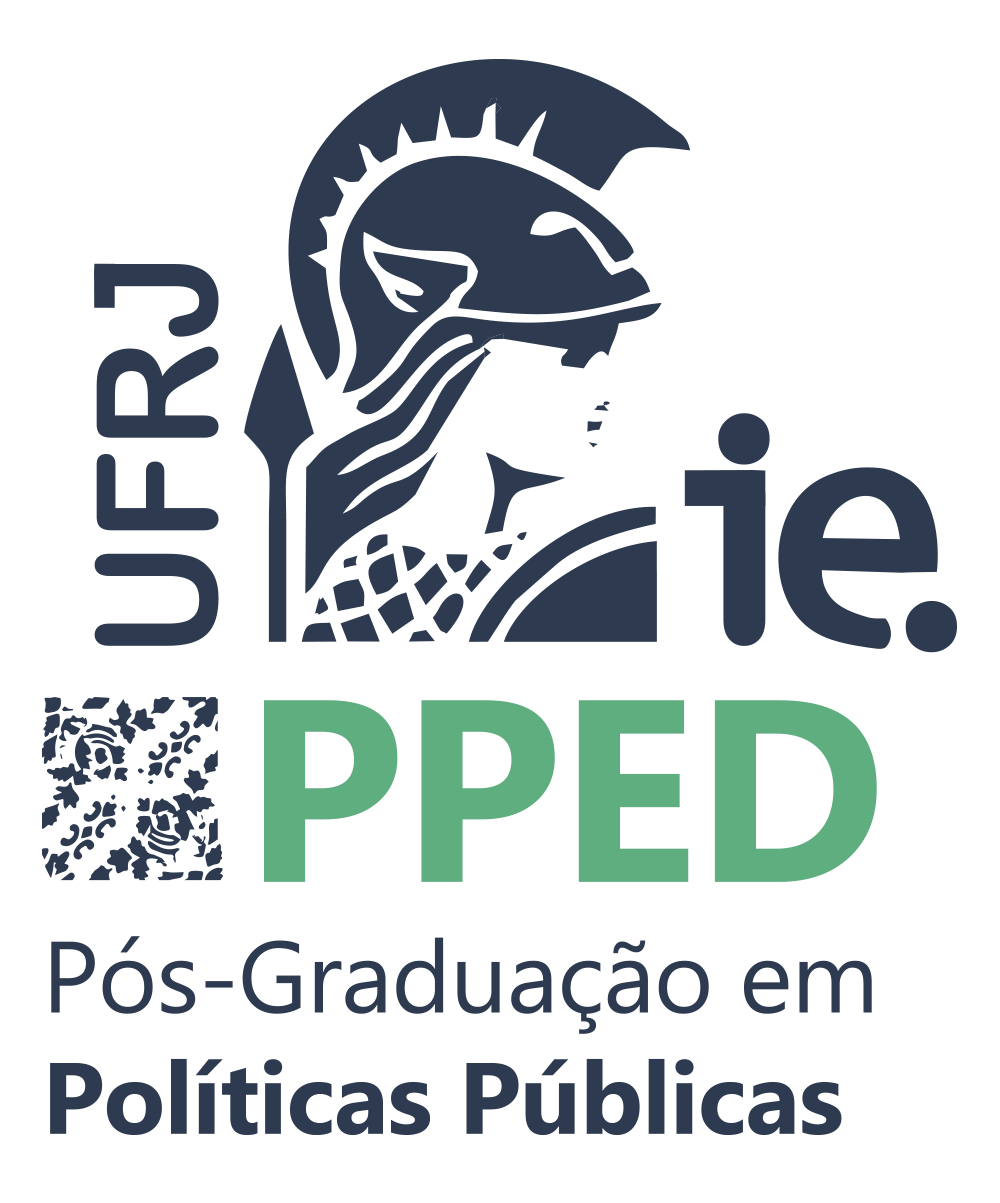 PPED graduates are masters and doctors with an interdisciplinary vision who work in different segments of society, mainly in the public sector. Among our graduates there are:
1. University professors —both those who were already part of public (state and federal) or private universities and decided to complement their training at PPED, as well as those who passed civil service exams or were hired by universities after earning a doctorate degree;
2. Public managers at the federal, state and municipal levels, not only technicians already occupying management positions, but also young people who passed civil service exams when they were at PPED or shortly after finishing their course of studies. They act in both direct and indirect administration, such as in autonomous agencies, like INPI or INMETRO, and in regulatory agencies, such as ANP or ANS;
3. Employees and managers of state-owned companies such as BNDES, Eletrobras and Petrobras;
4. Outsourced employees, consultants and advisors to public, private and non-governmental organizations.
We recently conducted a survey on the prospects of PPED graduates with theses and dissertations defended in the last two years (2017-2018), and also a qualitative survey with graduates of previous years. They reported on their current activities and answered two questions: (1) What is the contribution of your work to public policies in your field? (2) What is PPED's contribution to your professional life?
There were a total of 80 answers (out of 218 theses and dissertations defended over the 10 years of the Program), most (47) of the last two years. Although the number of responses is small in relation to the total (about 37%), it is quite significant in terms of total defenses in 2017-2018 (almost 70%). Therefore, we believe that they are representative of the profile of PPED's graduate.
The table below systematizes the percentages of responses for each category:"Type of employment", "Type of organization" and "Type of activity", roughly following the categories in the "Future activity" tab of the form used to catalog program graduation projects in Sucupira Platform.
Activities of PPED graduate students, by type of employment, type of organization in which they work and type of activity - percentage (%) of responses for each option*
(Total = 80 respostas)
Type of employment

Type of organization

Type of activity

Hired under the Brazilian Consolidation of Labor Laws (CLT)

20,0

Public adm.**

41,3

Teaching and research

55,0

Civil servants

50,0

Private company

17,5

Research

30,0

Retired

3,8

Education and Research Institutions***

36,3

Corporate

11,3

Associate

11,3

Other

8,8

Self-employed professional

21,3

Research fellow

15,0

Other

10,0
SOURCE: investigación realizada por la Coordinación de PPED entre los alumnos egresados, entre noviembre/2018 y febrero/2019.
* For some answers more than one option was selected, so the total adds up to more than 100%.
**It includes work in any type of Public Administration entity, direct and indirect (ministries and state departments; autonomous agencies; regulatory agencies; state-owned companies), with the exception of public Education and Research Institutions.
*** It includes public and private higher education institutions.
Some important observations from the data in the table:
(i) Firstly, it is worth noting the expressive participation of graduates who hold positions in entities of the Direct Administration, in various types of autonomous agencies (INPI, INMETRO, BACEN), regulatory agencies (ANS, ANP) and state-owned companies (BNDES) –41%; as well as those who work in education and research institutions –36%.
(ii) A significant part of the graduates develop education and research activities (55%) or only research activities (30%), either in public (most) and private academic institutions (Education and Research Institutions), or in professional master's degree programs (such as those of INPI and INMETRO). Research-only activities are often answers by public managers or regulators who usually develop research activities to support public policy decisions (e.g. regulations that require analysis of regulatory impact).
(iii) The question about the type of employment may be misleading: although it indicates a significant percentage of civil servants (50%), the participation is even greater, as many state-owned companies (BNDES, for example) have an employment relationship under the Consolidation of Labor Laws (CLT).
(iv) Most graduates who work as self-employed professionals (about 20%) carry out their activities with non-governmental organizations, and seek PPED's training to support analysis and proposals for Public Policies from the point of view of organized civil society.

The combination of these data with the qualitative answers to the questions shown above allows us to assert that the Program has played an important role in the formation of qualified staff for the public sector, who apply to their professional practice the research results they developed in their academic work, in the most varied decisions on policy formulation, implementation and evaluation.
For detailed information on all graduates, their dissertations and theses, download our Graduates Catalog.
Detalhes

Escrito por

Guilherme

Categoria: Páginas PPED
Acessos: 1023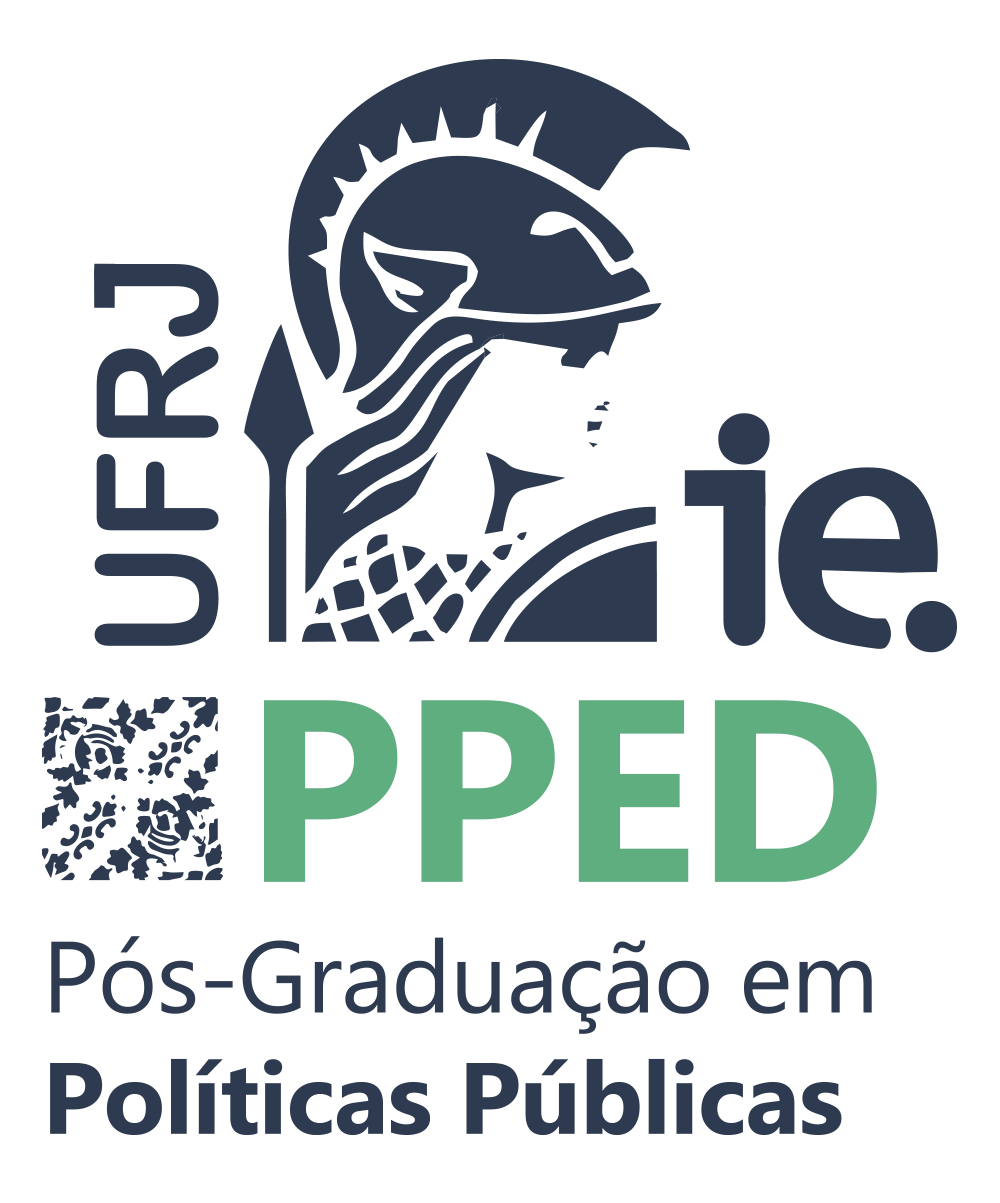 Program Structure
Program Structure
Methodological Courses
Leveling Courses
General Courses
Specific Courses
Other
---
The program is organized in the following groups of courses:
METHODOLOGICAL COURSES
A set of courses with the objective of providing diversified and in-depth methodological tools for research developed under the PPED.
LEVELING COURSES
Conceived to provide the necessary common basis for PPED students coming from different areas.
GENERAL COURSES
A set of courses on broad topics and related with PPED's concentration area, with the objective of establishing connections and common grounds between the program's research lines.
SPECIFIC COURSES
A set of courses that deepen on topics relevant to PPED's lines of research;
OTHER COURSES
Other practical courses and that do not grant credits.
Read more about each course in the following tabs of this page:
METHODOLOGICAL COURSES
Metodological Courses
IEP 702 - Social and Economic Statistics I
IEP 703 - Social and Economic Statistics II
IEP 871 - Methodology for Public Policy Evaluation I
IEP 863 - Introduction to Quantitative Methods for Public Policies
IEP 705 - Quantitative Methods for Public Policies
IEP 873 - Qualitative Research Methods
IEP 861 - Introduction to Academic Profession
IEP 701 - Research Methodology for Master's Dissertation I
IEP 704 - Research Methodology for Master's Dissertation II
IEP 872 - Research Methodology for Doctoral Thesis I
IEP 875 - Research Methodology for Doctoral Thesis II
Detalhes

Escrito por

Guilherme

Categoria: Páginas PPED
Acessos: 998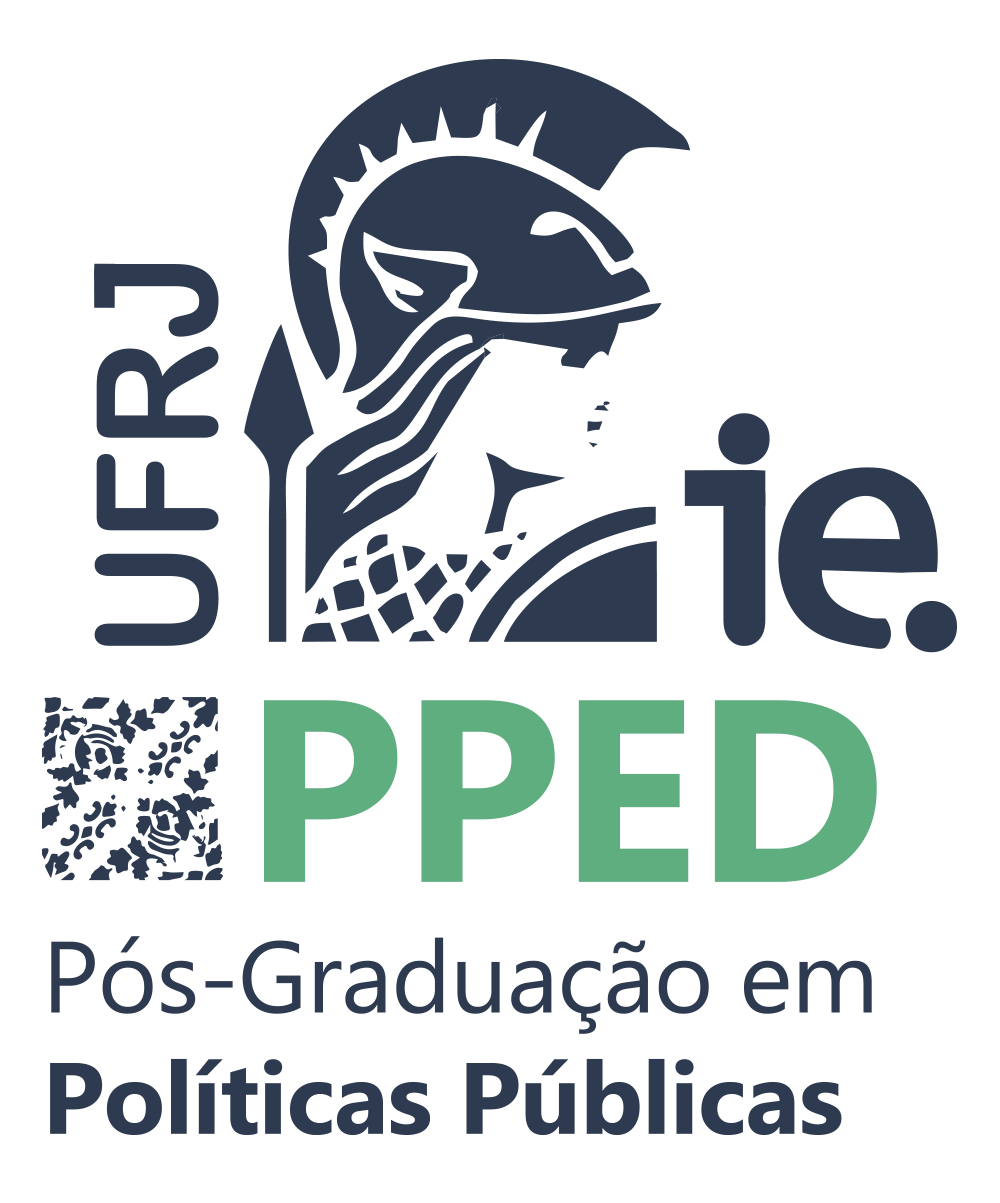 The Public Policies, Strategies and Development (PPED, by its acronym in Portuguese) Program is the result of an initiative by a group of professors from Institute of Economics of the Federal University of Rio de Janeiro (UFRJ), other UFRJ Programs, professors from FIOCRUZ and other institutions that are part of its research and educational networks. The decision to propose an integrated academic program was justified by the availability of educational and research resources in already existing consolidated postgraduate programs, which could be enhanced, given the demand for this type of multidisciplinary knowledge.
The faculty, therefore, reflects the multidisciplinary and inter-institutional character of the Program, by bringing together different academic backgrounds in a combination of knowledge in the fields of Political Science, Economics, Law, Biology, History and Geography..
PPED COORDINATOR
Maria Tereza Leopardi de Mello
Associado 4
Este endereço de email está sendo protegido de spambots. Você precisa do JavaScript ativado para vê-lo.
Telefone: (21) 3938-5267
---
PPED PERMANENT PROFESSORS
Alexandre d'Avignon
Allan Rocha de Souza
Caetano Christophe Rosado Pena
Adjunto A-1
Este endereço de email está sendo protegido de spambots. Você precisa do JavaScript ativado para vê-lo.
Carlos Eduardo Frickmann Young
Titular
Este endereço de email está sendo protegido de spambots. Você precisa do JavaScript ativado para vê-lo.
Carlos Morel
Celia de Andrade Lessa Kerstenetzky
Titular
Este endereço de email está sendo protegido de spambots. Você precisa do JavaScript ativado para vê-lo.
Claudia Chamas
Domício Proença Júnior
Estela Neves
Helder Queiroz Pinto Junior
Associado 4
Este endereço de email está sendo protegido de spambots. Você precisa do JavaScript ativado para vê-lo.
Luiz Carlos Thadeu Delorme Prado
Adjunto 4
José Vitor Bomtempo
Associado 1
Este endereço de email está sendo protegido de spambots. Você precisa do JavaScript ativado para vê-lo.
Marcelo Gerson Pessoa de Matos
Adjunto 2
Este endereço de email está sendo protegido de spambots. Você precisa do JavaScript ativado para vê-lo.
Maria de Fátima Bruno de Faria
Maria Tereza Leopardi de Mello
Associado 4
Nivalde José de Castro
Associado 1
Renata Lebre La Rovere
Associado 4
Este endereço de email está sendo protegido de spambots. Você precisa do JavaScript ativado para vê-lo.
ASSISTANT PROFESSORS, VISITING PROFESSORS AND EXTERNAL PARTICIPANTS

Alcides Gussi
Charles Pessanha
Francisco Duarte
Luiz Martins de Mello
Leandro Mendonça
Maria Antonieta Leopoldi
Maria da Graça Derengowski Fonseca
Adjunto 4
Este endereço de email está sendo protegido de spambots. Você precisa do JavaScript ativado para vê-lo.
Maria Lucia Teixeira Werneck Vianna
Victor Prochnik
Titular
Detalhes

Escrito por

Guilherme

Categoria: Páginas PPED
Acessos: 983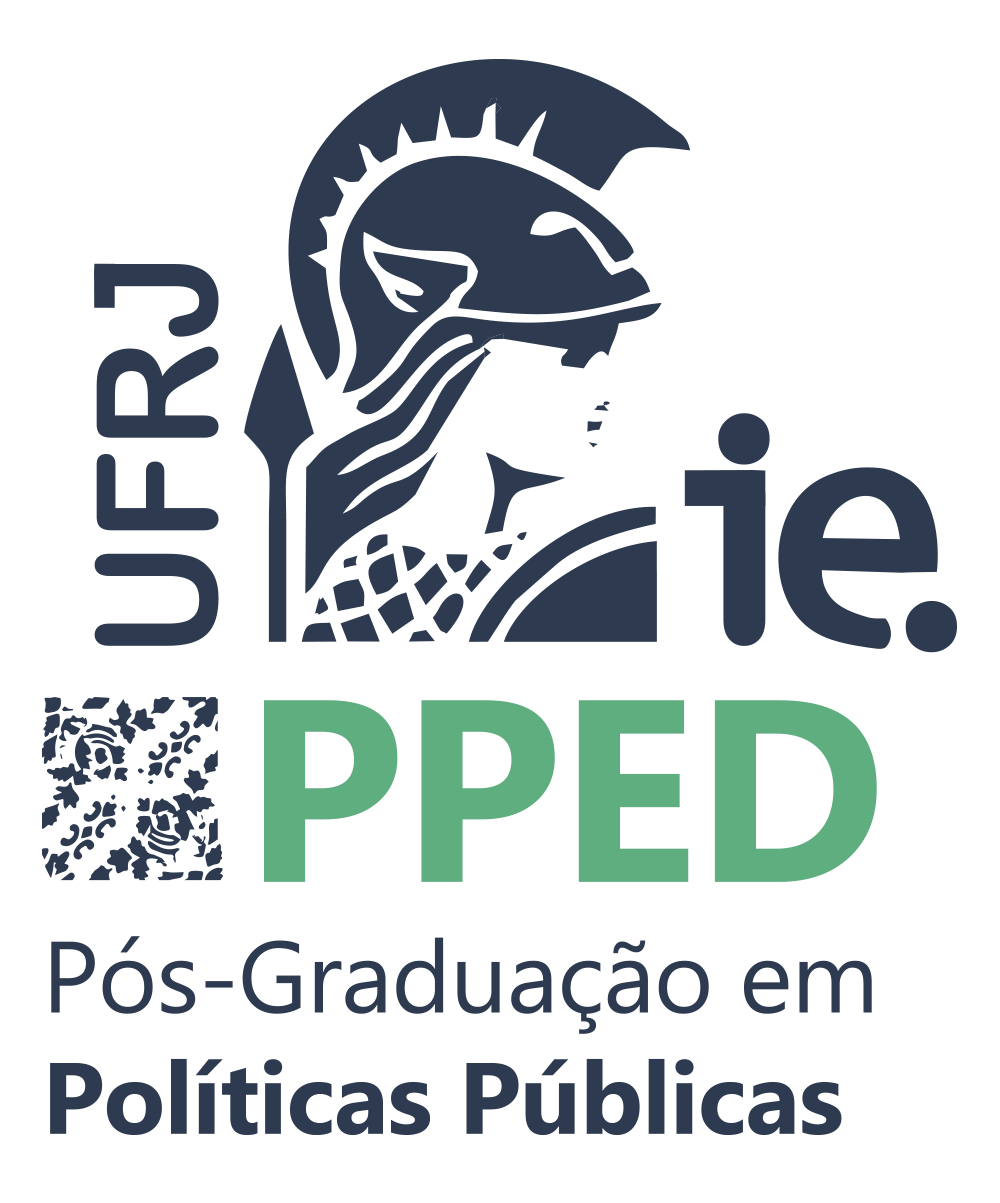 PPED is committed to the wide circulation of ideas and the promotion of debates on its areas of expertise. Among the core features of the program, the organization of events stands out, with annually scheduled seminars, in addition to other opportunities that take place throughout the year. The events are divided into:
Research Seminars
Desigualdade entre homens e mulheres nos espaços de representação política, poder e decisão
link para acesso ao Seminário Int. Turismo, Natureza e Cultura. Casa Rui Barbosa, 31-5 a 2-6
Acesso a Dados dos Clientes e Gestão da Procura 20-6-2016 Prof. Dr.Carlos Henggeler Antunes
As elites econômicas ainda são a mesmas? Reflexões acerca do posici13-06 Prof. Dr. Francisco Duarte
Conhecimento ecológico local como contribuição na gestão dos recursos naturais comuns 4-7-2016
The Elusive New Middle Class in Brazil 06-06-2016
Planejamento da Expansão do Sistema Elétrico 30-5-2016
Políticas Sociais em Favelas no Contexto da "Pacificação" 23-5-2016
O Sistema Brasileiro de Inovação: uma proposta de política pública orientada por missões 11-4-2016
Science, Finance and Policy: Britain's struggle for success in biotechnology 11-11-2015
Recompensas para a conservação da agrobiodiversidade e outros serviços ecossistêmicos como uma opção
Desafios na retroalimentação do planejamento: obstáculos e sinergias com as ações dos órgãos de controle
A responsabilidade social das atividades e das instituições de ensino e de pesquisa: um debate sobre a evolução do conceito de "Pesquisa e Inovação Responsável" no Brasil e na Europa
O Debate sobre a desigualdade de renda no Brasil: da controvérsia dos anos 70 à convergência nos anos 90
Dos biocombustíveis à bioeconomia: a dinâmica de inovação que está construindo a nova indústria baseada em biomassa
Financiamento à Inovação Orientado por 'Missões'
Patterns and politics of institutional change
Arranjos Produtivos Locais e Desenvolvimento: Referencial analítico e experiências de políticas
Impacto dos Fatores Sociais e Culturais em Ambientes da Economia Criativa
As grandes linhas da pesquisa contemporânea em políticas públicas culturais
Knowledge and technology transfer as an enabling element of 100% renewable energy regions
Patent Reform: What Can Brazil Learn from the Successes and Problems of Recent Patent Reform in the United States?
Licitações governamentais como política de incentivo à inovação: uma revisão da literatura
Questões éticas no ambiente científico (plágio, autoplágio e internet)
Parcerias Tecnológicas Universidade-Empresa: um Estudo de Caso no Sistema de Inovação Petrolífero
TRIPS Implementation and Secondary Pharmaceutical Patents in Brazil and India
Cultura em Movimento: memórias e reflexões sobre políticas públicas e práticas de gestão
Marco regulatório de transferência de tecnologia no Brasil
The State of the Art in Sustainability Research. Dynamic Sustainability Assessment: Multidimensional Harmony vs. Turning Point
Inovação na Prática: Desafios para a Implementação
Perspectivas e desafios do Setor Elétrico Brasileiro
Contribuição dos blocos de carnaval para a indústria cultural no RJ
Ambientes de inovação no Estado do Rio de Janeiro
Grandes empresas fomentando pequenas em rede: Um estudo de caso sobre o Programa de Empreendedorismo da IBM Brasil para 'startups'
Sistemas Nacionais de Inovação comparados: Brasil e China
Aspectos Regimentais e Políticos do Processo Legislativo no Senado Federal
O Regime de Previdência dos Servidores Públicos: implicações distributivas a partir da instituição de um teto nos valores dos benefícios e da criação da FUNPRESP
A Interface entre Economia e Direito no Debate sobre Direitos de Propriedade de Recursos Comuns: o caso das RESEX-MAR para o co-manejo da pesca artesanal no Brasil & Interpretações sobre a Noção de Desenvolvimento em Marx: uma revisão crítica
Eleições e Perspectivas para o Enfrentamento da Questão Social Brasileira
Articulação Federativa na Gestão Estadual do Programa Bolsa Família & Ensinando o Padre a Rezar: o conhecimento regional protegido do queijo minas artesanal pelas indicações geográficas nas regiões da Serra da Canastra e Campos das Vertentes
Índice de Eficiência da Escola Pública: aplicação de um modelo de análise e monitoramento de políticas educacionais
Direitos de Propriedade Intelectual sui generis na Indústria Farmacêutica: um mecanismo de incentivo à inovação de medicamentos para doenças negligenciadas no Brasil? & Uma avaliação dos custos de transação em estruturas híbridas: o caso da parceria públi
Abordagens Institucionalistas à Política Habitacional no Brasil & Instituições e Governança Ambiental: um estudo da coordenação geral de petróleo e gás
Inclusão Produtiva Rural no Combate à pobreza: possibilidades e limites do Plano Brasil Sem Miséria & Comunidades Epistêmicas e Gatekeepers: Análise de Redes Sociais e as Trocas Informais de Conhecimento em um Parque Tecnológico
Grandes Empresas Fomentando Pequenas em Rede: Um estudo de caso sobre o Programa de empreendedorismo da IBM Brasil para start-ups & A Governança do Pré-Sal: uma análise sob a ótica da literatura das variedades de capitalismo
Detalhes

Escrito por

Guilherme

Categoria: Páginas PPED
Acessos: 936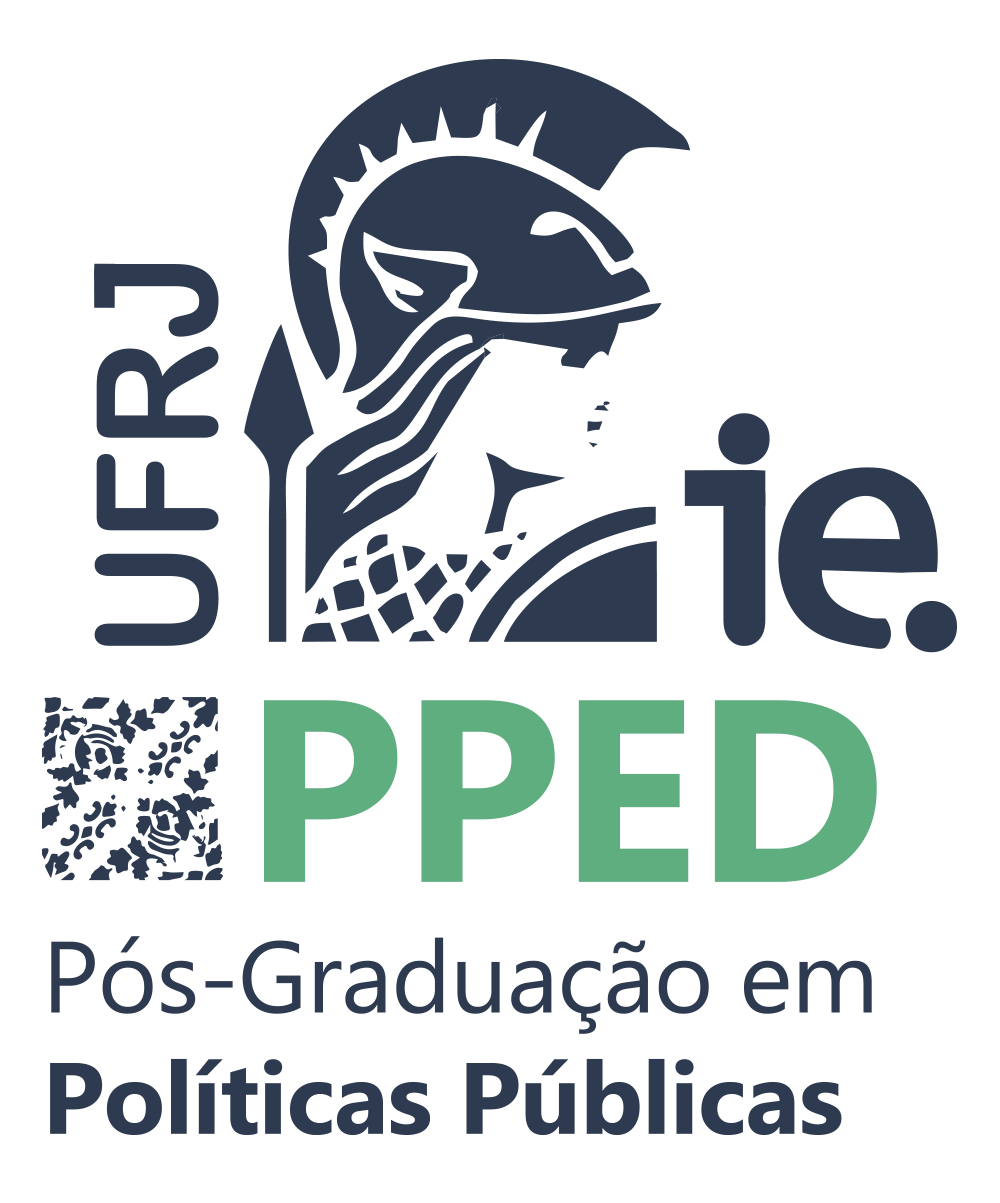 Los egresados de PPED son magísteres y doctores con una visión interdisciplinaria que trabajan en diferentes segmentos de la sociedad, principalmente en el sector público. Entre nuestros graduados contamos con:
1. Profesores universitarios —tanto aquellos que ya eran parte de universidades públicas (estatales y federales) o privadas y decidieron complementar su capacitación con el programa PPED, como aquellos que aprobaron concursos para empleos públicos o fueron contratados por universidades después de completar sus doctorados;
2. Gerentes públicos a nivel federal, estatal y municipal, no solo técnicos que ya están en puestos gerenciales, sino también jóvenes que realizaron un concurso público cuando estaban en PPED o poco después de finalizar sus estudios. Actúan tanto en la administración directa como indirecta, en agencias autónomas como INPI o INMETRO, por ejemplo, o en agencias reguladoras, como ANP y ANS.
3. Empleados y gerentes de empresas estatales como BNDES, Eletrobrás y Petrobras;
4. Trabajadores tercerizados, consultores y asesores externos de organizaciones públicas, privadas y no gubernamentales.
Recientemente realizamos una encuesta sobre el destino de los graduados de PPED que han defendido tesis y disertaciones en los últimos dos años (2017-2018); y también una encuesta cualitativa con los graduados de años anteriores, quienes informaron sobre sus actividades actuales y respondieron dos preguntas: (1) ¿Cuál es la contribución de su trabajo a las políticas públicas en su campo? (2) ¿Cuál es la contribución de PPED a su vida profesional?
El número total de respuestas fue de 80 (de 218 tesis y disertaciones defendidas durante los 10 años del programa), la mayoría (47) de los últimos dos años. Aunque el número de respuestas es pequeño en relación con el total (alrededor del 37%), es bastante significativo en términos de defensas totales en 2017-2018 (casi el 70%). Creemos, por lo tanto, que refleja el perfil del graduado de PPED.
La siguiente tabla resume el porcentaje de respuestas en cada categoría: "Tipo de relación de empleo", "Tipo de organización" y "Tipo de actividad", siguiendo aproximadamente las categorías en la pestaña "Actividad futura" del formulario que cataloga los trabajos de graduación en la Plataforma Sucupira.
Actividades de los estudiantes que se gradúan del programa PPED, por tipo de relación de empleo, tipo de organización en la que trabajan y tipo de actividad - porcentaje (%) de respuestas para cada opción *
(Total = 80 respostas)
Tipo de relación de empleo

Tipo de organización

Tipo de actividad

Empleado bajo la Consolidación de las Leyes del Trabajo (CLT)

20,0

Adm. Pública**

41,3

Educación e investigación

55,0

Empleado público

50,0

Empresa privada

17,5

Investigación

30,0

Jubilado

3,8

Inst. de Educación e Investigación ***

36,3

Empresarial

11,3

Colaborador

11,3

Otra

8,8

Profesional autónomo

21,3

Becario

15,0

Otra

10,0
FUENTE: investigación realizada por la Coordinación de PPED entre los alumnos egresados, entre noviembre/2018 y febrero/2019.
* En algunos casos fueron seleccionadas más de una opción por respuesta, por lo que el total suma más de 100%.
** Incluye trabajo en cualquier tipo de entidad de Administración Pública, directa e indirecta (ministerios y secretarías de estado; agencias autónomas; agencias reguladoras; empresas estatales), con la excepción de las instituciones públicas de educación e investigación.
*** Comprende instituciones públicas y privadas de educación superior.
Algunas observaciones importantes sobre los datos en la tabla:
(i) En primer lugar, se destaca la participación expresiva de graduados que ocupan puestos en entidades de Administración Directa, en varios tipos de agencias autónomas (INPI, INMETRO, BACEN), agencias reguladoras (ANS, ANP) y empresas estatales (BNDES): 41%; así como quienes trabajan en instituciones de educación e investigación: 36%.

(ii) Una parte importante de los graduados desarrolla actividades de educación e investigación (55%) o solo de investigación (30%), ya sea en instituciones académicas públicas (la mayoría) y privadas (instituciones de educación e investigación), o en maestrías profesionales (como, por ejemplo las de INPI e INMETRO). Las actividades de investigación exclusivamente, en general, corresponden a respuestas de administradores o reguladores públicos que suelen desarrollar actividades de investigación para apoyar decisiones de políticas públicas (por ejemplo, una regulación que requiere un análisis de impacto regulatorio).
(iii) La pregunta sobre el tipo de relación de empleo puede ser engañosa: si bien hay un porcentaje significativo de empleados públicos (50%), la participación es aún mayor, ya que muchas empresas estatales (BNDES, por ejemplo) tienen una relación laboral regida por la Consolidación de las Leyes del Trabajo (CLT).
(iv) la mayoría de los graduados que trabajan como profesionales autónomos (alrededor del 20%) ejercen sus actividades con organizaciones no gubernamentales y se recurren a la formación ofrecida por el programa PPED para apoyar el análisis y propuestas de Políticas Públicas desde el punto de vista de la sociedad civil organizada.
La combinación de estos datos con las respuestas cualitativas a las preguntas indicadas anteriormente nos permite afirmar que el programa ha desempeñado un papel importante en la formación de personal calificado para el sector público, que aplica a su práctica profesional los resultados de investigación que han desarrollado en su trabajo académico, en las más variadas decisiones sobre formulación, implementación y evaluación de políticas.
Para obtener información detallada sobre todos los graduados, sus disertaciones y tesis, descargue nuestro Catálogo de graduados